Tokyo, Japan – In a keynote speech entitled "Towards Next Generation Home Healthcare", delivered at the 2010 Nikkei-Philips Symposium, Erik Sande, General Manager, Philips Home Monitoring, reconfirmed Philips' commitment to helping address the healthcare needs of aging populations.
Speaking to experts from a wide variety of fields and sectors, including officials from Japan's Ministry of Health, Labor and Welfare, Mr. Sande focused on current healthcare challenges posed by an aging population in Japan and the relevance of home-based care. Mr. Sande stressed the need for sustainable, "next generation" solutions that are reliable, easy-to-use and address the issue of how to help the elderly and chronically ill to live full and rewarding lives.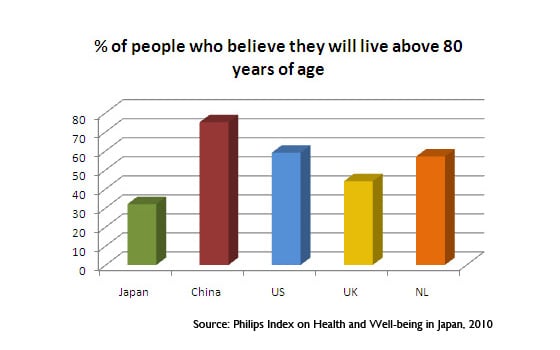 Home healthcare is particularly relevant in Japan where people over 65 make up 23% of Japan's population today. By 2025, the ratio will be 30%, or some 35 million people. And by 2050, almost 40% of the Japanese population will be over 65 – and one in four will be over 75.*
"Effective home healthcare means fewer and shorter inpatient stays, freeing up valuable resources in hospitals. More importantly, patients who can stay at home tend to be happier and have a better quality of life," said Mr Sande during his keynote speech at the 2010 Nikkei-Philips Symposium.
Mr Sande also highlighted the fact that although Japan has one of the best healthcare services in the world at the moment, there is also more demand for healthcare. Japanese people visit their doctor twice more often than people in other developed countries and remain hospitalized three times as long. As the population continues to age, both those figures are likely to go up.
"We also can – and must – make hospital-based healthcare more efficient. We need to make it easier for hospitals and clinicians to share information on patients, illnesses and therapies and improve the speed, quality and range of services available through outpatient clinics and home healthcare solutions – taking some of the pressure off hospitals."
The recently published Philips Index for Health and Well-being in Japan provides some interesting insights into aging and healthcare in Japan. A majority of Japanese (63.8%) expect to live to be over 70 years old, though only 2.9% expect to live to be over 90 years of age. Also, when asked if they expected to live longer than their parents, only 16.3% answered in the affirmative. This suggests that despite the fact that Japan boasts the longest life expectancy in the world (79 for men, 86 for women)**, Japanese people are losing hope about their expectations of a long lifespan.
Regarding healthcare in Japan, nearly half (48.1%) of the people questioned considered it important to establish systems to monitor the health of senior citizens at home. 63% of Japanese want to spend the final days of their lives at home. On the other hand, as the age of respondents get higher, the ratio of people who answer that they want to die in "a hospital or facility" gets higher, which indicates the current Japanese status where in reality it may be very difficult for people to continue living at home as they age.
During his keynote address, Mr. Sande noted the Japanese Ministry of Health, Labor and Welfare's efforts to support home healthcare under the explicit objective of improving patients' quality of life, also highlighting the role that Philips and other companies can play in developing the technologies and products for effective home healthcare.
To read the full text of Mr. Erik Sande's keynote address at the Nikkei-Philips Symposium on September 16, please follow this link
*UN Report "World Population Prospects: The 2008 Revision
**2010 WHO statistics