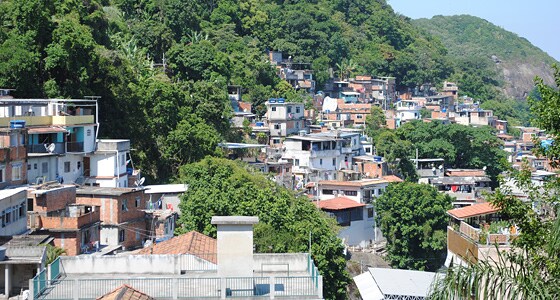 Rio de Janeiro, Brazil – Starting today, 15 June 2012, Philips is actively contributing to the international sustainable development debate at several high-level events during the United Nations Conference, Rio+20. Throughout the conference Philips will make a strong plea for advancing sustainable development through innovation and multistakeholder dialogue that can drive the transition towards an equitable and sustainable society.

We as business must innovate to deliver meaningful technologies and solutions. However, business also needs to closely collaborate with governments, civil society and scientists to ensure our innovations effectively address the challenges we will meet during our transition towards an equitable and sustainable society.
Philips believes that by motivating and rewarding front runners, stimulating green public procurement or financing solutions and by introducing performance standards such as on energy efficiency to phase out inefficient products, governments can expedite this transition. For example, when facing the challenge of energy, we know that global energy consumption is projected to grow by some 35 percent by 2035. Innovations in new LED lighting technology could provide energy savings of up to 80 percent in many applications and the switch to LED could cut energy consumption by 40 percent on average globally. Philips is working with The Climate Group and others to make the case for a swift, massive scale-up of clean technology. Key findings of 'Lighting the Clean Revolution Report', an independent, two-and-a-half-year global pilot of LED lamps, are presented for the first time on June 17th, 2012.
Philips is also part of a global group of NGOs, scientific and business leaders from diverse areas, which formed an informal coalition called "the Friends of Rio+20". Sharing a common interest in shifting the world onto a trajectory of truly sustainable development, "the Friends of Rio+20" calls the governmental leaders of the world for inviting this informal, but influential coalition, to develop an action plan for the international community. The Friends of Rio+20 will offer to work together to deliver practical outcomes at scale from the "bottom up" so that governments can mobilize the combined skills, innovation and resources from the public, private and civil society sector to accelerate progress against new goals, where it is most needed and feasible. ¹
"Brazil is one of the markets where Philips has a strong presence for almost hundred years, delivering innovations that improve people's health and well-being for example by making healthcare more accessible and affordable to women and children. We hope that Rio+20 will mark the beginning of a global mindset change, that sustainable development is not a trade off, but rather one big innovation agenda", Harry Hendriks concluded.
On behalf of Philips, the following speakers will participate in a number of high level side-events at Rio+20 that bring together representatives from the private and public sector:

Mr. Harry Hendriks (Global Head of Public and Government Affairs, Philips International)
Mr. Harry Verhaar (Head of Global Public and Government Affairs, Philips Lighting)
Mr. Marcos Bicudo (CEO Philips LATAM)
Mr. Jan-Willem Scheijgrond (Senior Director Environment, Health, and Safety, Philips Corporate Sustainability Office)
Follow the conversation and updates from Rio+20 on Philips Twitter @PhilipsPR, @PhilipsCenter, @PhilipsLight, (#RioPlus20, #prp20) or Philips Lighting blog.

For more information on the UN Conference on Sustainable Development, visit: http://www.uncsd2012.org/rio20/index.html

¹ Extract from a joint letter from the Friends of Rio+20, to be presented on 19th of June 2012.