Vegan quinoa mushroom risotto
Enjoy this healthy, vegan quinoa mushroom risotto using the Brown/Saute function in the versatile Philips Multi Cooker. A quick and healthy meal for a busy weeknight or Sunday dinner.
Ingredients
2 small shallots, diced
2 garlic cloves, minced
1.5 cups of mushrooms of your choice, chopped into 1/2" slices
1 cup of Bob's Red Mill Tri-Color Quinoa
2 cups of cashew milk (MAKE YOUR OWN CASHEW MILK: 1 cup of whole cashews + 1 cup of water blended on high speed until smooth)
2 cups of vegetable broth
1 tsp pepper
Salt and Pepper to taste
Directions
Set Philips Multi Cooker to "Brown/Sauté" for 15 minutes and allow the cooker to preheat until the display shows 8 minutes remaining.
Add a bit of olive oil to the hot bowl of the cooker.
Add diced shallots and minced garlic to the bowl and sauté until fragrant (about 2-3 minutes); then, add mushrooms - slightly breaking the sliced mushrooms with your fingers as you add them - salt, pepper and quinoa. Stir to fully incorporate all the ingredients and allow to sauté for another few minutes.
Add cashew milk and vegetable broth, then close lid and set Philips Multi-Cooker to "Risotto" setting.
When risotto cycle is finished, add 1/2 cup Bob's Red Mill Nutritional Yeast and stir again to fully incorporate. (Depending on your desired consistency, you may want to add additional cashew milk or vegetable broth to loosen the risotto.)
OPTIONAL: Serve with a garnish of kale or radish sprouts, and a little drizzle of olive oil.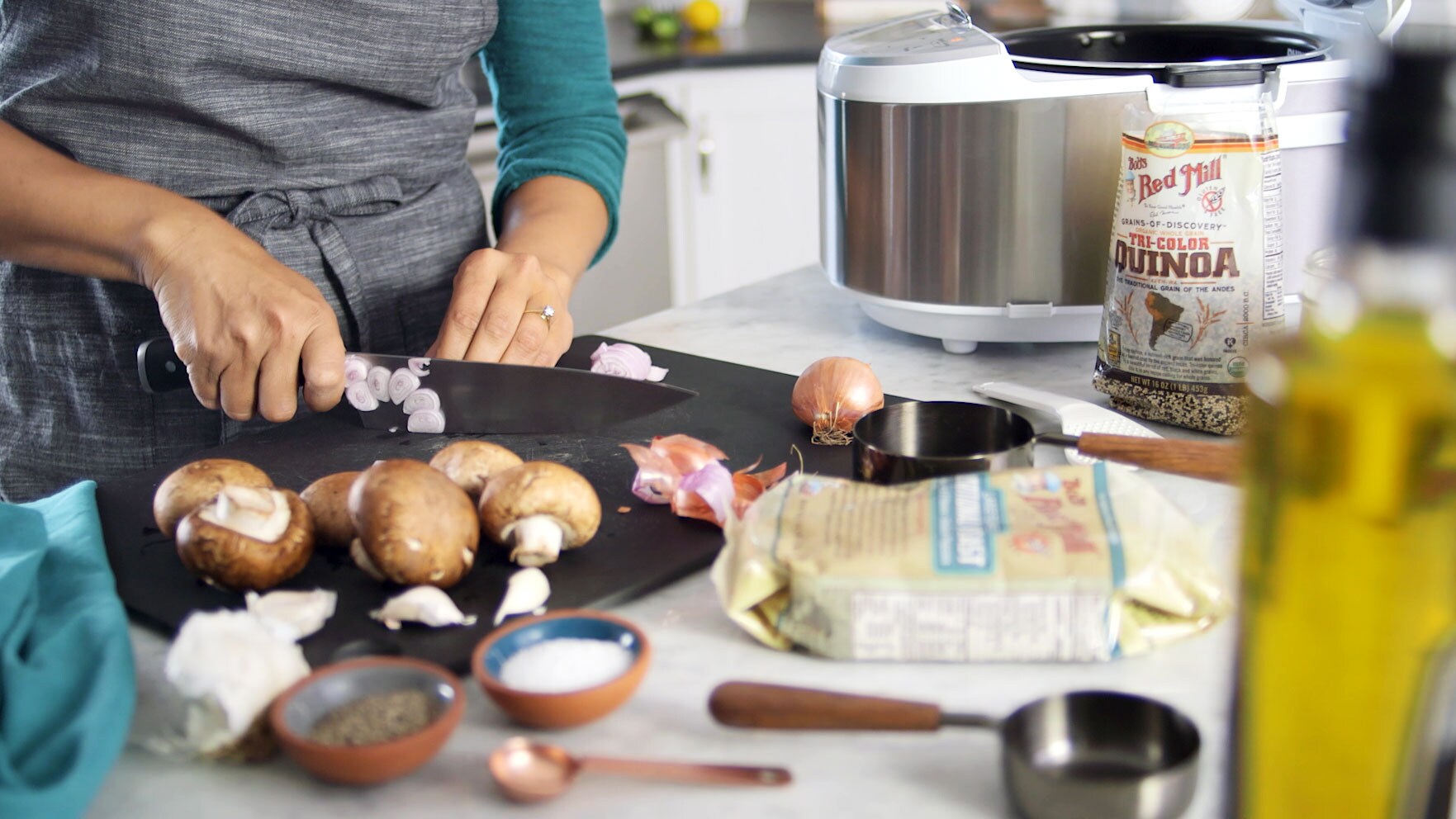 Step 1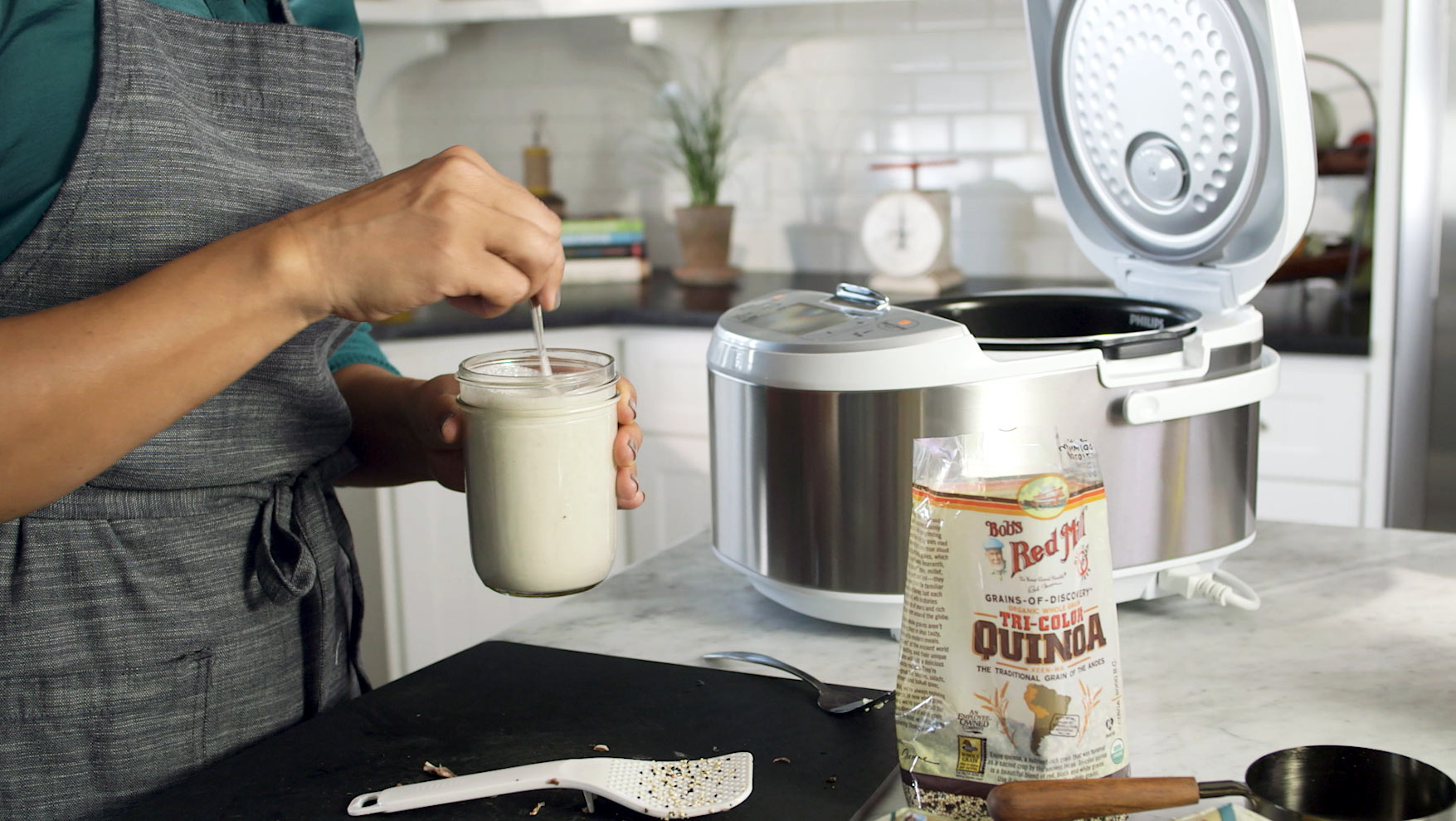 Step 2