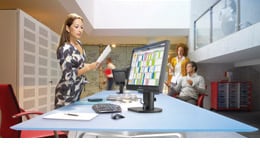 Whether you're a creative professional, an office user or have your own small business, our office monitors will bring your work to the next level. This monitor range delivers great power saving features for lower total cost of ownership, increased productivity, and the ultimate in comfort and convenience for business customers.
Highlights
Ergonomically designed SmartErgo bases with easy tilt, swivel and height adjustment for ideal positioning.
Built-in USB connectivity, making this range of monitors incredibly easy to use and connect
Exclusive green features such as PowerSensorTM detecting user presence and adjusting monitor brightness to reduce power consumption by up to 50%.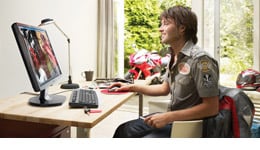 Add style to your home and excellent performance to all your computing needs. Our range of home monitors combines sleek design that fits your home decor with the latest Philips innovations and features to enhance your computing experiences. Discover amazing viewing in the comfort of your own home.


Highlights
SmartImage to dynamically enhance contrast, colour saturation, response time and sharpness.
Easy connection of USB peripherals as well as HDCP-ready DVI and VGA to work with digital and analog input.
Exclusive features such as LightFrameTM emitting a cool blue light stimulating your visual senses.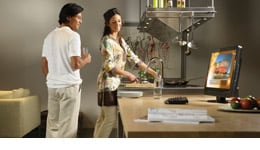 Combine entertainment and information anywhere in your home with Philip's TV monitors. Fully prepared for HD viewing, our TV monitors function both as a premium television receiver as well as a widescreen PC monitor. A smart choice if you want to combine the function of two separate devices into a single, stylish and space-saving viewing solution.
Highlights
"HD ready" from sources like HDTV set-top box or Blu-ray disc.
Crystal Clear III technology for enhanced picture quality and natural colors.
Integrated digital tuner for DVB-T reception.