Philips Support
Why can I only see the Instant Queue in the Netflix app on my Philips TV, Blu Ray player or Home Theater system?
Published on 2016-12-12
Some models will only display the Netflix Instant Queue. In order to add movies to the queue you must logon to your Netflix account from a computer and add movies to the queue from there.
Current models that will display more features than the Instant Queue are: xxPFL4706, xxPFL5706, xxPFL4907, xxPFL3907, xxPFL3807, BDP5506, HTS5506, HTS3541, BDP2900, BDP3406 and BDP5406. If a model listed above does not display the full features, please complete a software update.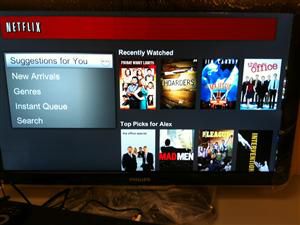 Our site can best be viewed with the latest version of Microsoft Edge, Google Chrome or Firefox.