How to install the cutter on Philips Touch-up pen trimmer
Updated on 2018-04-06
To correctly install the cutter of your Philips Touch-up pen trimmer please follow our simple instructions below.
Attach the cutter
Place the top part of the cutter in first and then push the bottom part inwards.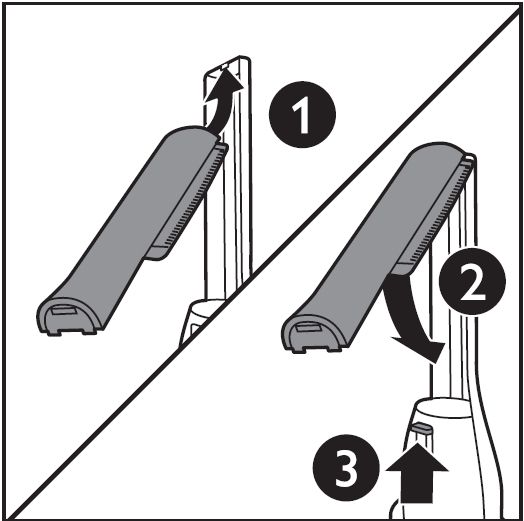 Lock the cutter
Once you have placed the cutter in its right position, don't forget to lock it by sliding the tiny button upwards.