Saeco Incanto
Super-automatic espresso machine
RI9724/47



Saeco Incanto
Super-automatic espresso machine
RI9724/47
Bundle bonus
Make it a bundle and get 1 item for free
Choose one of the following:
Choose one of the following products: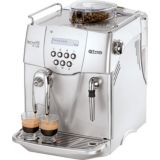 Incanto
Super-automatic espresso machine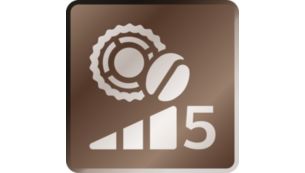 Play with the coffee's richness with our adjustable grinders
Different coffee blends require different levels of granularity for the full flavor to unfold. The grind granularity of this espresso machine can be adjusted in 5 settings, from the finest grind, for a full bodied espresso, to the coarsest, for a lighter coffee.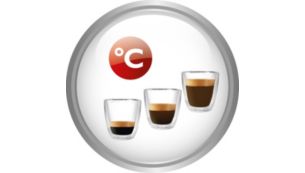 Adjust coffee length, temperature and strength
With Saeco full automatic machines, you can customize your espresso as you like it: from a strong short espresso to a mild long coffee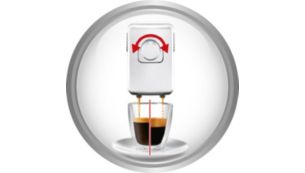 Patented adjustable espresso crema and body structure
Saeco automatic espresso machine exclusively allows you to adjust your espresso's intensity, altering the crema and body structure as it is dispensed. Simply by turning the knob you can prepare the crema exactly according to your taste. A little knob that makes a big difference.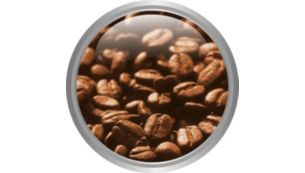 Bean to cup system
It means that whole coffee beans are freshly ground and directly processed for each and every beverage.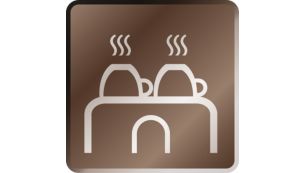 Cup warmer
This feature allows you to not only store your espresso cups and glasses right on the espresso machine, it also pre-heats them letting the aroma unfold even better and guaranteeing a long-lasting crema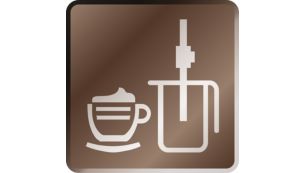 Delicious milk froth thanks to the classic milk frother
This Saeco espresso machine comes with the classic milk frother that baristas call a "Pannarello". It dispenses steam and is immersed in milk to prepare gorgeous milk foam. Unleash your inner barista by preparing your delicious milk specialties the traditional way!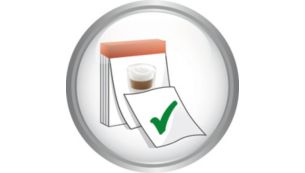 Ergonomic in day-by-day operations
Saeco is a synonym for convenience: refilling beans or water, emptying the coffee-dump box or the drip tray, all compartments are directly accessible.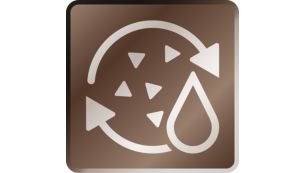 Always a clean machine thanks to auto-clean and descaling
Saeco designed this espresso machine to automatically clean its coffee circuit with water upon starting up or switching off of the machine, this delivers a great, fresh taste with each cup of coffee. Regular descaling prolongs your espresso machine's life. This machine will not only prompt when descaling is needed, the automated descaling process will start on your machine and guides you with clear on-screen messages when you have to intervene. Descaling has never been so easy!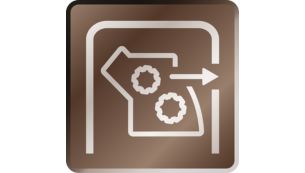 Easy cleaning thanks to removable brewing group
The brewing group, a Saeco invention, is the heart of our espresso machines, ensuring automation. The brewing group is, depending on the model, easily accessible from the front or side. It can be removed effortlessly for easily cleaning by rinsing under the tap ensuring maximum hygene.
Technical Specifications
Perfect Espresso

Espresso technology

Aroma-system: pre-brewing

Technical specifications

Cord length

Voltage

Power

Boiler material

Frequency

Weight and dimensions

Coffee bean capacity

Product dimensions (L x D x H)

Waste container capacity

Product weight

Water tank capacity
Accessories for this product
Our site can best be viewed with the latest version of Microsoft Edge, Google Chrome or Firefox.