Join the subscription experience.
Enjoy the convenience of subscription and receive a new replenishment at your door.
Customize subscription to your needs.

VisaPure Advanced
3-in-1 Facial Cleansing Brush<br>
SC5371/10


VisaPure Advanced
3-in-1 Facial Cleansing Brush<br>
SC5371/10
Bundle bonus
Make it a bundle and get 1 item for free
Choose one of the following:
Choose one of the following products:
Add accessories
VisaPure Advanced
3-in-1 Facial Cleansing Brush<br>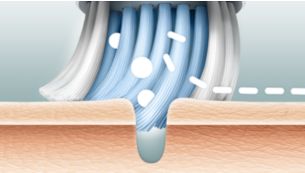 Step 1: Deep pore cleansing
The deep pore brush helps to reduce the appearance of pores. Immediate results shown in 9 out of 10 of women.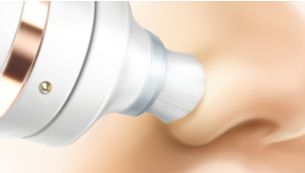 Step 2: Precision cleansing
The precision brush is uniquely designed to reach and cleanse the hard to reach areas such as around the nose. It also has a customized program, with more intense rotations and a shorter treatment time dedicated to cleanse the nose area for pure and refined skin.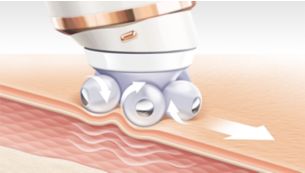 Step 3: Revitalizing Massage
Using the Revitalizing Massage head with its Customized DualMotion programme, you will increase the blood circulation and bring life into your skin. This brings out its natural radiance, leaving it looking revitalized and with a healthy glow.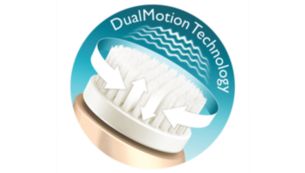 Customized DualMotion with Intelligent Head Recognition
VisaPure Advanced is equipped with Customized DualMotion technology. Each head that comes with VisaPure will have specified levels of rotation and vibration. Both the handle and the new attachments are equipped with an innovative NFC tag that enables the advanced Intelligent Head Recognition. This means that the handle immediately recognizes the specific head once put on. In this way, you can enjoy dedicated programs of Customized DualMotion technology for different skincare benefits.<br>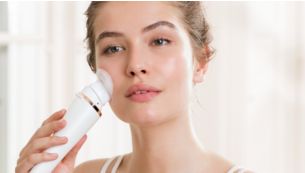 Unique bristle composition for deep pore cleansing
The deep pore brush comes with a unique combination of bristles of thicker and thinner bristles. The thin bristles reach the pores and cleanse them well, while the thicker bristles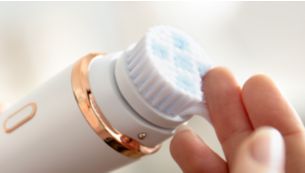 Increases the absorption of your favorite skincare products
Cleaning your face with VisaPure means that you remove more make up residue, dead skin cells and dullness. Thanks to the deep cleansing effect, your favorite skincare products such as blackhead treatments, creams, serums and essences are better absorbed by the skin. <br>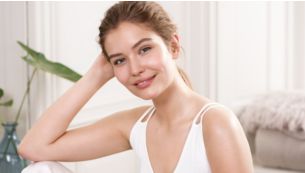 It feels like 750 gentle finger taps per minute
Thanks to the elegant and functional design of the head with its five small balls, it feels like 750 gentle finger tapping movements per minute. The Revitalizing Massage program lasts 3 minutes, and you can enjoy a facial massage several times a week.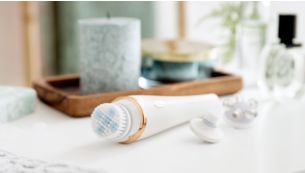 Developed with Japanese massage experts
The Revitalizing massage head has been developed with experts in Japanese facial massage. The dedicated program of DualMotion is inspired by worldwide renowned massage techniques. The massage technique called Petrissage is known worldwide to deliver a deep level massage that stimulates blood circulation and relax the muscles, revealing ultimately radiant and revitalized skin.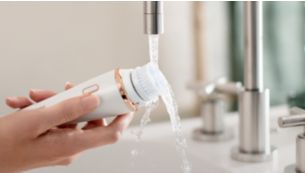 The heads are easy to clean with warm water and soap
The brush heads are easy to clean with warm water and soap<br>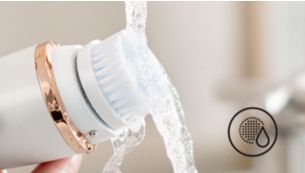 Perfectly designed for optimal hygiene
The silky soft bristle material of all our VisaPure brush heads is a specially chosen, delicate nylon. This helps to ensure the brush heads are super easy to clean and keep fresh.
Our site can best be viewed with the latest version of Microsoft Edge, Google Chrome or Firefox.