How to enable audio alerts of my Philips monitor?
Published on 2017-02-28
It is possible to enable audio alerts on your Philips monitor. See below how:
Before you begin check if:
The monitor is connected to the Wi-Fi network (i.e., you can view the monitor on the App on your smartphone/tablet)
You have a valid Dropbox account. If you do not, sign up for a free account at Dropbox homepage
Your Dropbox account is not full. Generally speaking, around 500KB is needed for one audio recording. Clean up the Dropbox space regularly to make sure there is enough capacity for your audio recordings.
1. On the App, tap 'Settings' icon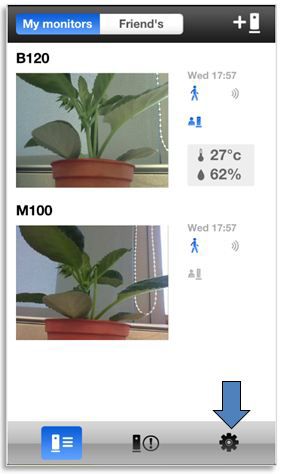 2. Switch 'Alerts enabled' to 'ON'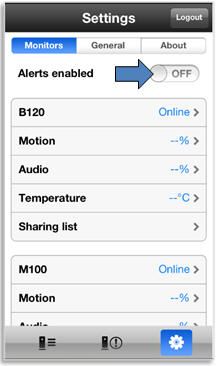 3. Tap the Audio alert icon so that it turns blue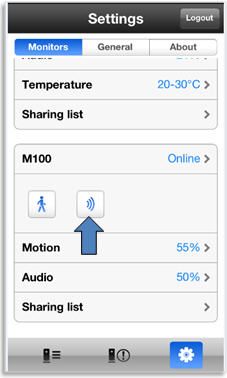 4. Tap 'Audio'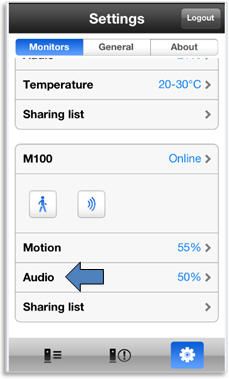 5. Slide to adjust the sensitivity level of audio alert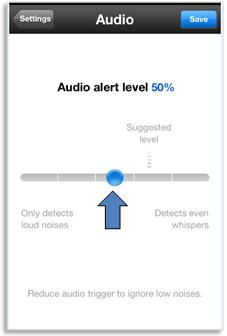 6. Tap 'Save'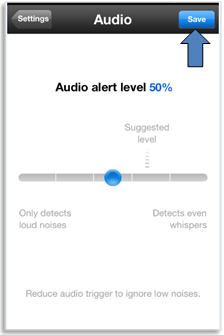 7. Tap the monitor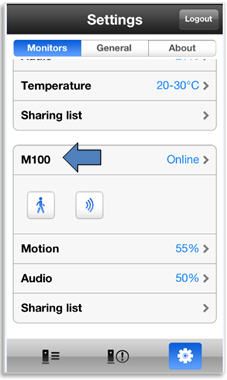 8. Switch Dropbox recording to 'ON'