Preparing a bottle feed for your baby
If you want to start bottle feeding your baby, there are a few things you need be aware of before milk preparation.
Always clean and sterilise all bottle feeding parts before each use.
Wash your hands thoroughly and make sure your surfaces are clean before handling the sterilised equipment
Don't use abrasive cleaning agents or anti-bacterial cleaners when you're cleaning bottles and teats
To inspect the teat, pull it in each direction
Don't warm milk in a microwave as this may cause uneven heating and could scald your baby
Always check the milk temperature before feeding by squirting it onto the inside of your arm
Make sure that the bottles are not over-tightened
Please be aware that the information given in these articles is only intended as general advice and should in no way be taken as a substitute for professional medical advice. If you or your family or your child is suffering from symptoms or conditions which are severe or persistent or you need specific medical advice, please seek professional medical assistance. Philips AVENT cannot be held responsible for any damages that result from the use of the information provided on this website.
Related products
Related advice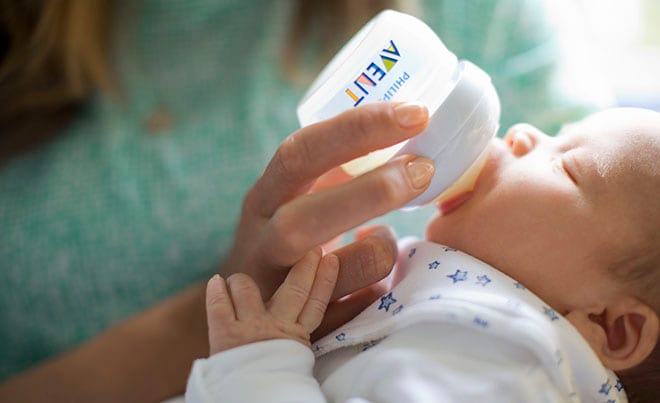 Advice for Bottle feeding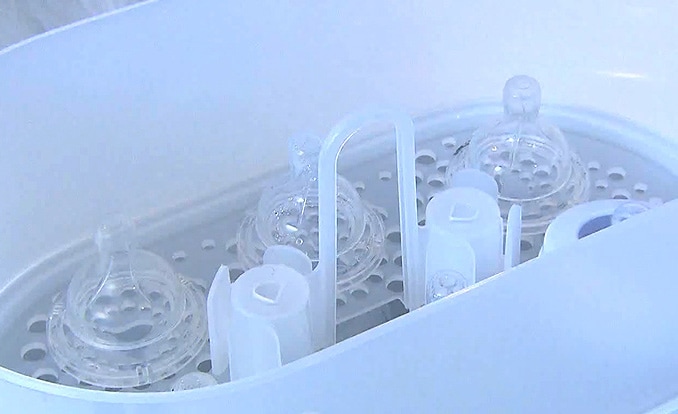 Sterilizing feeding equipment
Our site can best be viewed with the latest version of Microsoft Edge, Google Chrome or Firefox.