Mark Bustos is a barber and hairstylist based out of New York City. On his days off, he goes out on to the streets looking for homeless people. Whether it's with a haircut or a conversation, he makes the time to brighten their days and put a smile on their faces.
"I think grooming helps them take the next step in life by giving them a little bit more confidence or even to just walk a little taller." – Mark Bustos.
This is the inspiring story of a professional hairstylist who provides free haircuts, shaves and trims to the homeless in New York.
Mark Bustos' goal in life has always been to help people and to make them feel better. With 'Be Awesome to Somebody' he has created a movement to inspire others to use their talents to help improve other people's lives.
"We all deserve to feel good about ourselves." – Mark Bustos.
The movement started when Mark Bustos travelled to the Philippines with his girlfriend, and decided to offer free haircuts to less fortunate children.

Learn more about Mark Bustos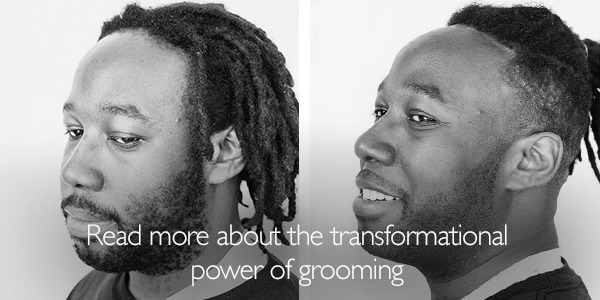 Stay in touch with Philips Norelco